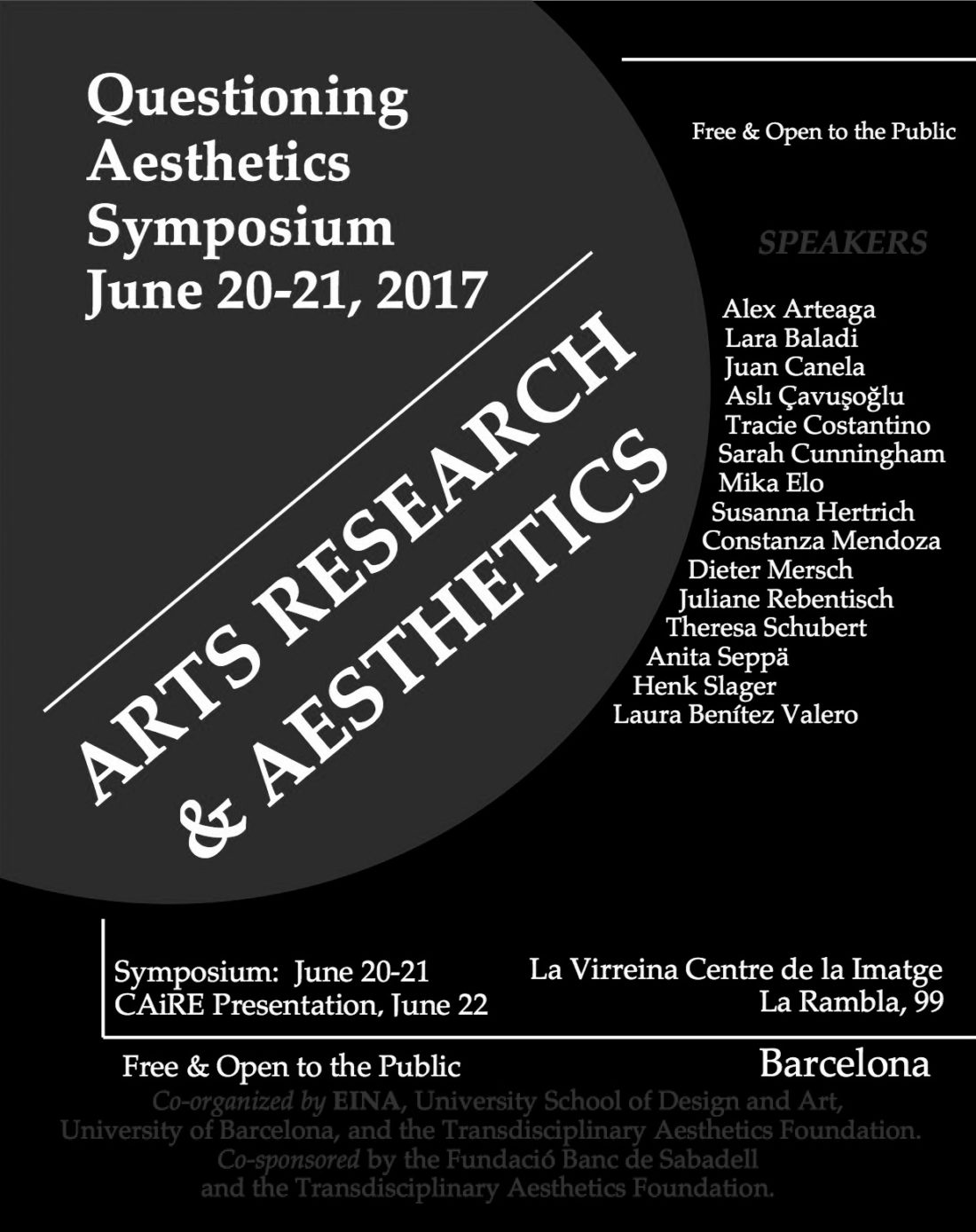 QUESTIONING AESTHETICS SYMPOSIUM: ART RESEARCH & AESTHETICS
20. – 21. Juni, 2017
La Virreina Centre de la Imatge, Barcelona
"Sensorium of Animals" and related work will be presented by Susanna Hertrich at the QAS in Barcelona.
Inspired by the recent development of art research programs in Europe, North America, and elsewhere, but puzzled by the different practices and theories associated with art research this symposium aims to explore the transdisciplinary aesthetics of art research.
Free and open to the public.
La Virreina Centre de la Imatge
La Rambla, 99
08001 Barcelona
Spain
Presentations by:
Alex Artega / Lara Baladi / Aslı Çavuşoğlu / Juan Canela / Tracie Constantino / Sarah Cunningham / Mika Elo / Susanna Hertrich / Constanza Mendoza / Dieter Mersch / Josep Perelló / Juliane Rebentisch / Theresa Schubert / Henk Slager / Laura Benítez Valero …
Organized by:
Michael Kelly, Professor of Philosophy, UNC Charlotte, North Carolina, Founder & President Transdisciplinary Aesthetics Foundation / Jèssica Jaques Pi, Professora Titular d'Estètica i Teoria de les Arts, Departament de Filosofia, Universitat Autònoma de Barcelona / Gerard Vilar, Departament de Filosofia, Universitat Autònoma de Barcelona