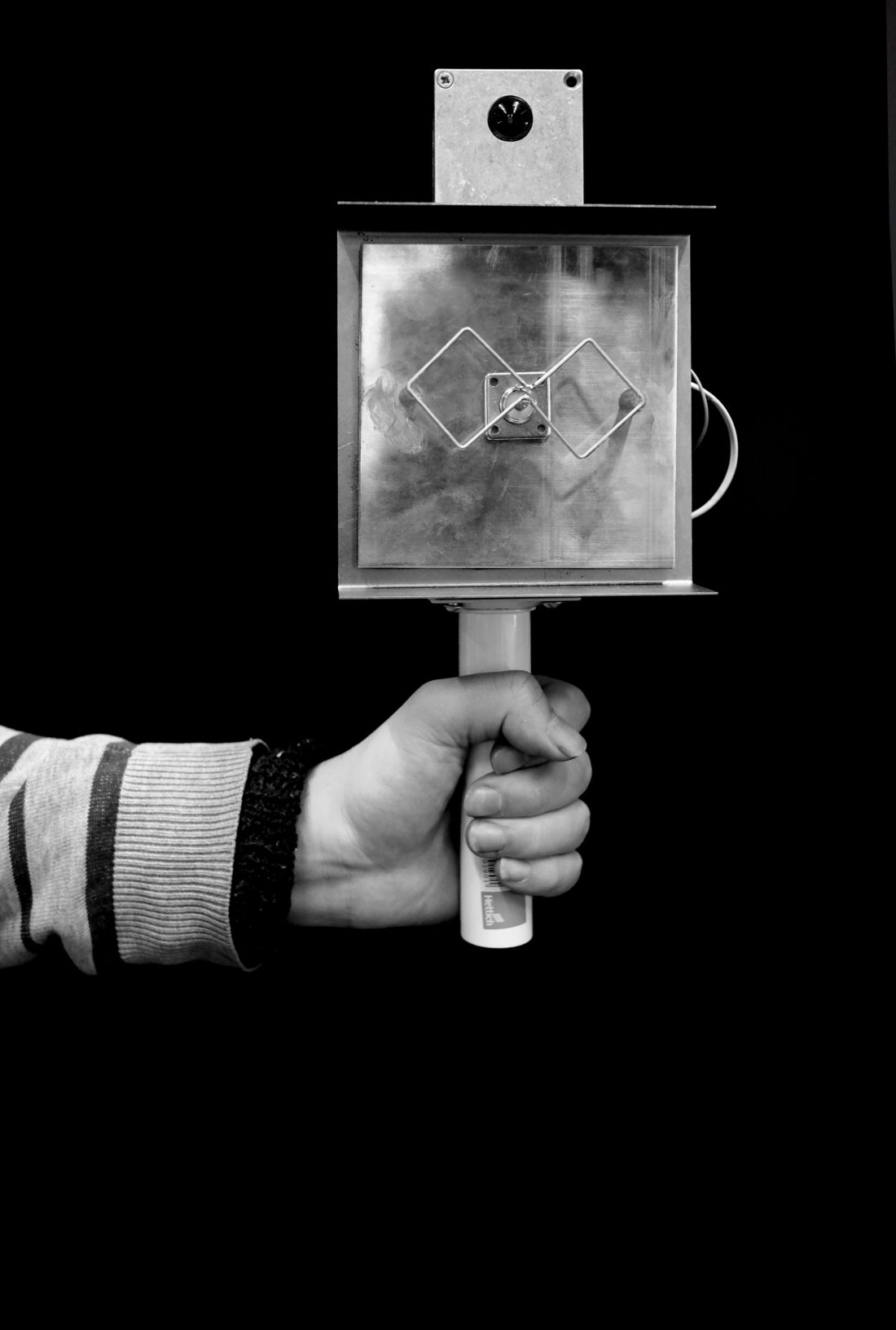 Intermediate Summary March 2017
Many things happened in Feb. and March. We had three micro-residencies (Akitoshi Honda, Felicien Gougey and Robin Michel) and core team member Susanna Hertrich showed her work "Brighter than a thousand suns" (2016) at the TEI* 2017 Arts Track in Keio University Graduate School of Media Design, Yokohama, Japan (with ACM publication).
Robin, who is unmentioned until now, is a BA-student from Institut Kunst at our university and has been a helping hand in earlier project. During his stay he build a prototype and re-iteration of a directional antenna tuned to 2.4 GHz and a metal case with an attached camera (see top picture). We had difficulties to shield the camera from the detektor. This will get further explored in future with different low-cost cameras. Felicien has been experimenting with wifi router and client detection with a BBGW with TP-Link TL-WN722N using Debian and python. The project is documented on our github. Akitoshi has been coding in Python 2.x also for the BBGW to control vibratior- motors with Adafruit I2C multiplexers TCA9548 and DRV2605 motor drivers. This is also documented on github.
We are now developping a test environment (pcb board, motor connectors etc.), which enables us to control 64 vibrators using the mentioned I2C multiplexers and motor drivers with via python scripts (Raspberry Pi or BBGW).
*ACM International Conference on Tangible, Embedded and Embodied Interaction (TEI).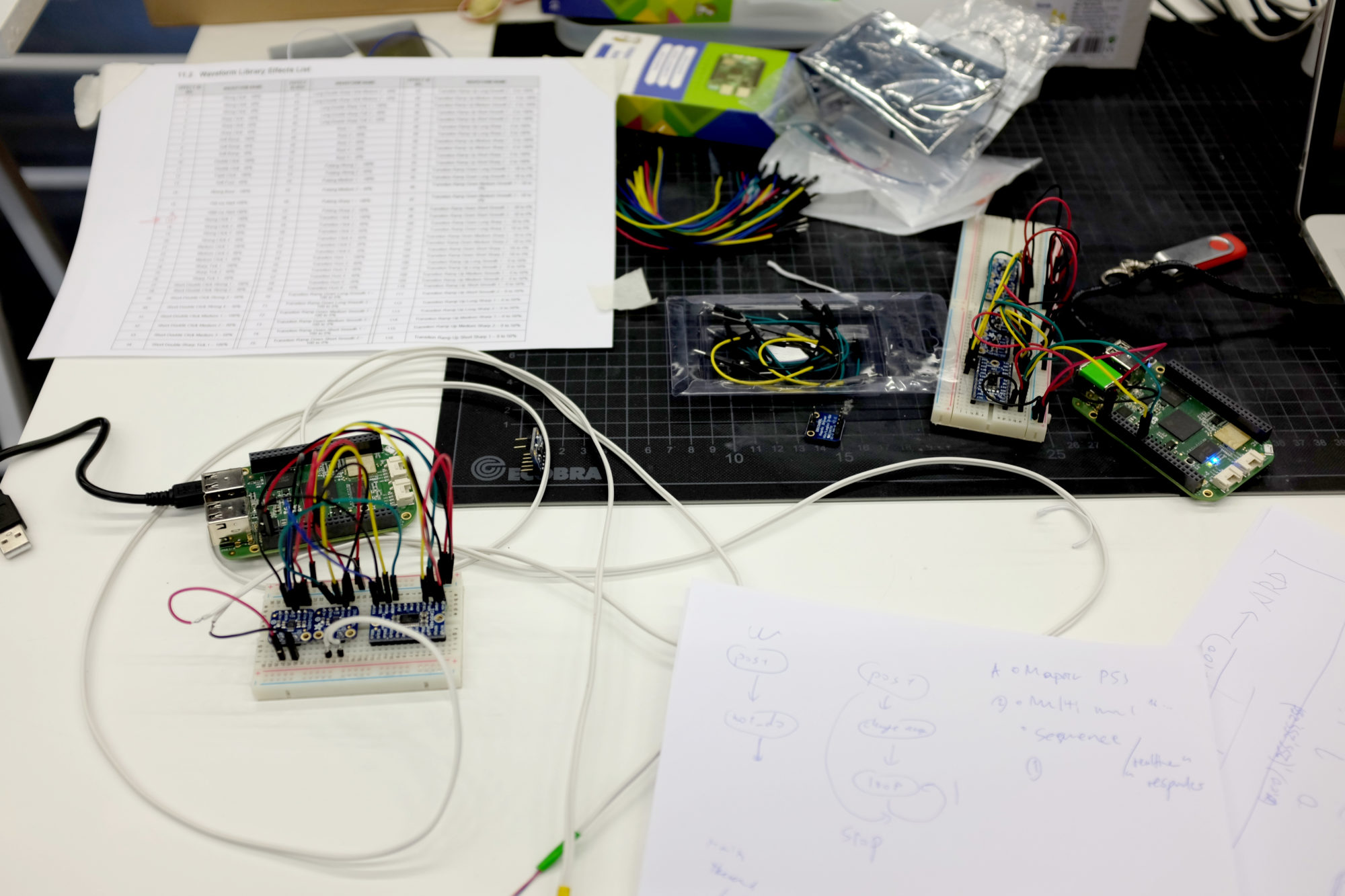 Merken
Merken
Merken
Merken
Merken
Merken
Merken